Executive Producer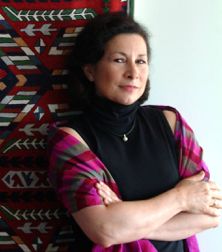 Marian Bartsch established MAGO Films in 1999 and has produced over 90 hours of successful, award-winning factual entertainment and television documentaries, including landmark historical films for the international market.
Marian is currently Executive Post Producer on an A&E (10 x 45 min) True Crime series entitled Secrets of the Interrogation Room for the UK production company Zig Zag, engaging a team of Western Australian off line editors and edit producers in collaboration with Sandbox an on line post production facility in WA.
ABC Artworks also commissioned a short film for Artworks entitled Pure Imagination which will TX on the ABC on the 12 October 2022.
The ABC-commissioned WW1 documentary, The Waler: Australia's Great War Horse, was nominated for an AFI/AACTA Award for Best Cinematography and a Screen Producers Australia Award for Best Feature-Length Documentary and has recently screened on BBC4 and Netflix. This landmark film, commissioned for the Anzac Centenary, was also nominated for the prestigious NSW History Prize.
Other documentaries include the historical film, Hoover's Gold and Life Architecturally, nominated for Best Arts Documentary at the prestigious ATOM Awards. This film also screened at the NY Architecture and Design Film Festival and FIFA in Montreal. The Fabulous Flag Sisters won Best Documentary at the Roma Film Festival and several WA Screen Awards.
In the Lifestyle Factual entertainment genre Marian is known for producing a successful innovated food travel format entitled Surfing the Menu with Curtis Stone and Ben O'Donoghue for Discovery and ABC. Four seasons were produced of this award winning format including a ScreenWest Outstanding Achievement Award 2005 & 2006 for International Marketplace) This format has screened in more than 80 territories worldwide resulting in a successful 13 part spin off in 2016 entitled Surfing the Menu the Next Generation.
Other food related series include two series of On Country Kitchen, an indigenous food travel series for NITV and SBS and two series of Born to Cook with Jack Stein for UKTV and SBS Food Network including an environmental short film for Discovery Channel, entitled Shark Soup about the shark fin trade.
Most recently she produced a second series On Country Kitchen for NITV and SBS and a second series of Born to Cook: Jack Stein Downunder The Kimberley for UKTV and SBS Food Network. A short film for Discovery Channel entitled Shark Soup about the shark fin trade was also filmed in HK for Shark Week.
Contact details
MAGO FILMS
PH +61894434554
Mob +61413 524 650
[email protected]
Writer/ Researcher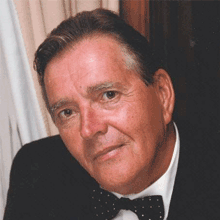 For Mago Films, Barry has conceived and co-written the top-rating Hoover's Gold, the multi-award-winning The Fabulous Flag Sisters and the acclaimed documentary The Waler: Australia's Great War Horse.
In 2013, Barry was awarded an honorary Doctor of Letters by The University of Western Australia.
His many radio credits include the 13-part series Writing the Nation: Australian Literature to 1950 (ABC Radio National). He is the author of Perth Sketchbook (UWA Press) and the much-admired Golden Quest Discovery Trail Guidebook. He has contributed to The Historical Encyclopaedia of Western Australia and An Everyday Transience: The Urban Imaginary of Goldfields Photographer J.J. Dwyer, both for UWA Press.
Producer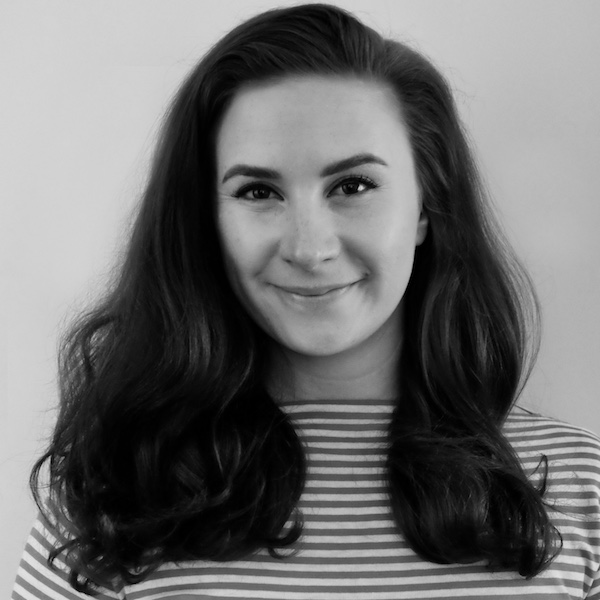 Paloma Bartsch started her career freelancing on the MagoFilms series and gained some experience as a production assistant while she was studying at university. After attaining her two degrees in 2014; a BA in Journalism and a BSocSci in Sociology, and a Masters of Education. Paloma worked in in Advertising for two years, managing admin, social media accounts and creating short content for online as well as strategy assistance.
Paloma joined MagoFilms in May 2016 as an accomplished writer, social media strategist and photographer with the view to becoming a experienced producer within the next few years for MagoFilms.
Paloma has worked as an Assistant Line Producer on 2 series of Recipes That Rock with Matt Stone and Blur rocker, Alex James. Paloma recently completed working on Country Kitchen (NITV/SBS) as a factual researcher, Line Producer and Photographer.
In 2017 Paloma completed Born To Cook with Jack Stein, (SBS/UKTV) which she co-Produced, co-Created and co-Wrote. Paloma also Produced Shame, a 1 x 20 min observational documentary for ABC ME, commissioned by ABC and Screen Australia which was produced under Karla Hart Enterprises.
She also Produced Shark Soup (Discovery Channel Asia), a short 8.15 minute documentary in conjunction with the Screenwest initiative, Shark Bites.
Paloma was recently recognised as an Emerging Producer, receiving a bursary to attend World Congress of Science and Factual Producers in San Francisco in November 2017. Paloma is currently in production for series 2 of On Country Kitchen (NITV/SBS).
Line Producer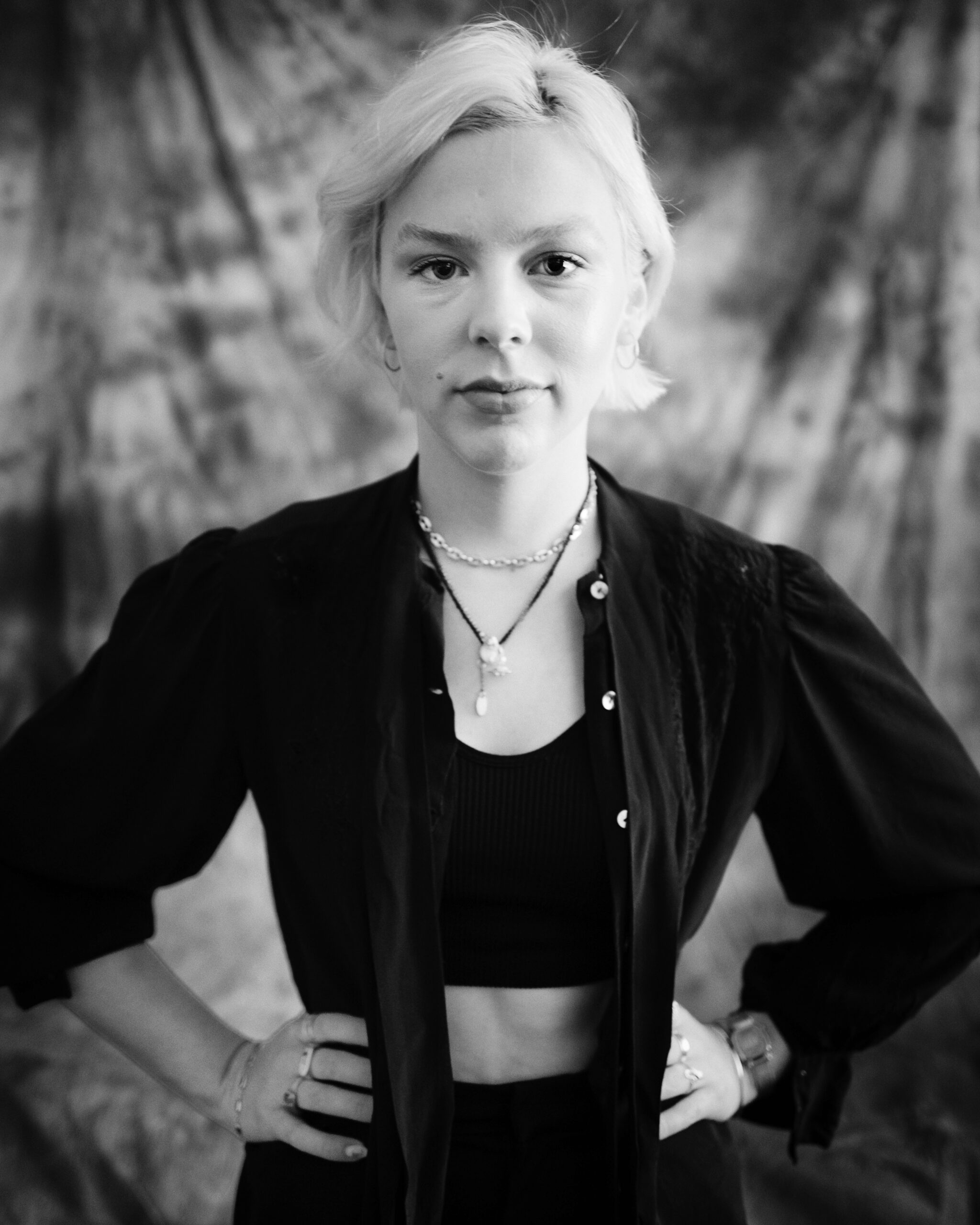 Matildas' work mainly includes line producing, assistant directing, art directed and digital content production. She completed a Bachelor Degree of Media and Communications, Majoring in Film and Video and Minoring in Broadcasting at Edith Cowan University in Perth, Australia and The State University of California, United States of America. Completing her first solo exhibition at the Goodwill Basement of the Rechabite Club in February 2020, Matilda engages in actively sharing her content on a public level. Despite her age, Matilda has embraced the film and arts community of Perth, freelancing in producing, directing, art direction, social media management, events management, editing, and videography. Most recently Matilda Line produced Pure Imagination, a documentary on artist Janice Wong, for ABC Arts.
Most recently her work is as the Digital Content Producer at The Art Gallery of Western Australia. Matilda's work in Art Direction for Live Talk and Filmed comedy sketch Ebsworth Tonight lead to her newfound pathway of line producing and assistant directing in the film industry. Matilda draws inspiration from the world around her, and has a strong interest in reflecting the notions and morals of the world through abstract film, editing, and photography.