Executive Producer, Producer
Marian Bartsch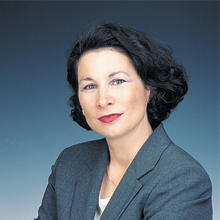 Marian has many successful television documentaries and series to her credit through her company Mago Films. A feature length version of the documentary The Waler: Australia's Great War Horse was a finalist in the 2014 CinefestOZ Film Prize an nominated for an AFI / AACTA award for best cinematography and a Screen Producers Australia award for best feature length documentary.
One of her other productions, Life Architecturally (an ABC Arts documentary, aired in February 2012), was selected to screen at the New York Architecture and Design Film Festival in October 2012 and at FIFA in Montreal 2013. It was also nominated for Best Arts Documentary at the prestigious ATOM Awards.
Marian established Mago Films in 1999, starting out with the ABC-commissioned film XPats – the Alien Connection (2000). She has since produced across a range of genres, including the documentaries What in the World is Feng Shui? (2001), Hoover's Gold (2006) and The Fabulous Flag Sisters, which jointly won the Best Documentary award at the 2008 Roma Film Festival in Italy, plus four major awards at the Western Australian Screen Awards in 2009.
Matching commercial and creative acumen, Mago Films productions are characterised by Marian's ability to pick unique Australian stories and to discover new talent, a formula that has resonated with audiences world-wide.
This includes the hit travel/adventure/food series Surfing the Menu with Curtis Stone and Ben O'Donoghue (Series 1, 2, 3 & 4, 2003-2006) which has sold to more than 50 territories globally; the top rating The Best in Australia (Series 1, 2 & 3, 2007-2009) which continues to find new markets internationally; Quickies in my Kitchen with Anna Gare for the Lifestyle Food Channel; and, most recently, Recipes That Rock series 1 & 2 for the UK Food Network and National Geographic People Channel Australia in 2013 and 2014.
Producer, Writer, Researcher, Photographer
Alun Bartsch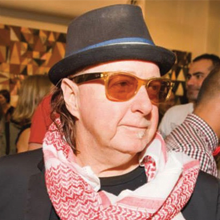 Alun has a wide range of experience across many writing and production disciplines including broadcast documentaries, lifestyle series, corporate films and, in a previous life, as an award-winning Advertising Senior Writer/Creative Director in London, Melbourne and Perth.
BROADCAST. Alun has numerous broadcast documentary writing credits. Among them, X-Pats – The Alien Connection, a one-hour ABC / BBC and Channel 5 in the UK. Just a game, a one-hour documentary on the Nine Network for CM Films. Tribal Scent about the indigenous involvement in the international perfume industry. And as a writer and China crew onThrough Foreign Eyes.
Most recently, Alun had been a Production Manager, Post Consultant and Stills Photographer on the award-nominated The Waler. Australia's Great War Horse.
Alun has also written What In The World Is Feng Shui? MagoFilms and Carlton International. Alun was also involved in the making of the acclaimed one-hour theatrically released and SBS TV documentary Hoover's Gold.
Alun conceived and wrote 4 series of Surfing the Menu filmed throughout Australian and New Zealand. Surfing the Menu has sold into more than 70 territories. A brand new 13-part series, Surfing the Menu, Next Generation was also written by Alun.
He also conceived and wrote 2 series of Recipes that Rock which paired UK Blur rock guitarist/farmer/cheesemaker Alex James with skateboarding über eco-chef Matt Stone. Matt rocks too.
Alun reimagined 3 series of the hit BBC format The Best for Australia. He Wrote, Co-produced and Second-Unit Directed. Alun also Created, Wrote, Produced and Post-produced the 13 part, lifestyle, chat series, Quickies in My Kitchen starring Anna Gare and guests.
More recently Alun has been mentoring younger film-makers on On Country Kitchen & Born to Cook -Jack Stein Downunder.
In addition, Alun is also an accomplished Photographer responsible for many of the publicity stills for MagoFilms.
Research Writer
Barry Strickland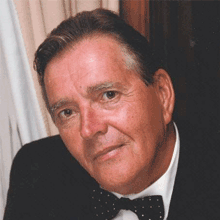 For Mago Films, Barry has conceived and co-written the top-rating Hoover's Gold, the multi-award-winning The Fabulous Flag Sisters and the acclaimed documentary The Waler:  Australia's Great War Horse. 
In 2013, Barry was awarded an honorary Doctor of Letters by The University of Western Australia.
 His many radio credits include the 13-part series Writing the Nation: Australian Literature to 1950 (ABC Radio National). He is the author of Perth Sketchbook (UWA Press) and the much-admired Golden Quest Discovery Trail Guidebook. He has contributed to The Historical Encyclopaedia of Western Australia and An Everyday Transience: The Urban Imaginary of Goldfields Photographer J.J. Dwyer, both for UWA Press.
Producer, Writer, Researcher, Photographer
Paloma Bartsch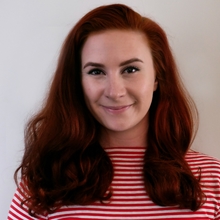 Paloma started her career freelancing for Mago Films as a Production Assistant whilst at University.
After attaining her two degrees in 2014; a DA in Journalism and a BA in Sociology, she worked in Advertising for two years before joining Mago Films permanently in May 2016.
Paloma is an accomplished Writer, Social Media Strategist and Photographer and aims to continue to develop her craft as a Producer in the coming years.
 Paloma is currently in post-production on Born To Cook; Jack Stein Downunder (SBS/UKTV) which she co-created, co-wrote and produced.
She recently completed working on On Country Kitchen (NITV/SBS) as an Assistant Producer, factual researcher, Line Producer and Photographer.
Paloma has two international Line Producer credits for Recipes That Rock series 1 and 2.